Are you an IT VAR looking for a good deal on a world-class, hosted telephony brand?
Best of Breed
Jola is a channel-only supplier of Broadsoft hosted telephony solutions. Our packages come with 45 features as standard and a range of cost-effective add-ons. By packaging the common features, we made it easier for our partners to meet the majority of requirements, with the ability to bespoke solutions with add-ons.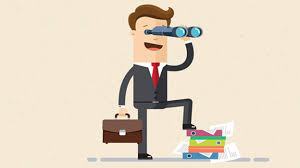 Managed Billing
If branching out into telephony for the first time, do you have an adequate billing system?
To save the cost of new billing software and additional resource, Jola offers a fully managed, white label billing solution for both Jola and non-Jola services. We have developed a cost-effective front-end to the market-leading platform aBILLity™.
Our billing platform can be programmed to invoice any product you require and data can be pre-loaded. Our specialist team does the legwork for you; managing 'back office' processes to ensure customers are billed correctly and processes run smoothly. Our system provides real-time analysis and fraud prevention, with a data export facility to common accounts software.
How can we differentiate our Broadsoft packages to retain a competitive edge?
We work with partners to tailor our Broadsoft solutions to integrate with leading software in multiple verticals. For example, we integrated JolaPhone with leading letting agent and estate agent management software. When clients call in, client records pop up on the computer screen, so agents are immediately up to speed with call histories, actions and notes. We work with partners to save their customers money by meeting requirements and exceeding expectations.
To find out more…