The opportunity
According to Statista in 2017, the European mobile VoIP market was estimated to be worth 10 billion pounds. As SMEs come out of contract with traditional telephony suppliers, they are researching the potential cost savings and benefits of moving to a hosted solution. Often they will turn to trusted IT and telecoms providers for help.
Facts
50% cost saving
SMEs can save up to 50% on their monthly phone bill by moving to a hosted solution. They can avoid up-front costs entirely by paying for the service and devices on a per-seat-per-licence basis. Unlimited calls to both landlines and mobiles are often included and inter-company calls, across multiple sites are free.
45+ features as standard
Many hosted telephony packages come with inclusive features such as auto attendant, busy lamp fields, Office UC (instant messaging, presence and video), Go Integrator, shared call appearance, voicemail, call forwarding, redial, DND, call pickup, hunt groups, hot-desking, call waiting and music-on-hold. Additional features such as call recording, conferencing, screen collaboration, CRM integration, call reporting and real-time statistics can be added on a per month, per extension basis.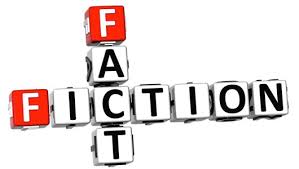 Benefits
Hosted telephony systems offer the ability for SMEs to work remotely as if in the office, using other devices as their desk phone. Companies can port their existing numbers to avoid changing their business contact details and can benefit from advanced call routing and management features. Office UC allows employees to use tablets, PCs and mobile phones instead of, and as well as, a traditional handset. They can see who is free to take calls from their directory and make and take video and voice calls, whilst sending IM messages.
Fiction
Call quality is not as good
Hosted telephony solutions offer High Definition voice across multiple devices, so whether you are dialling in to a conference or sitting at your desk, you will benefit from better voice quality calls than from traditional telephone systems. Voice can be prioritised over a broadband or Ethernet connection, to ensure optimum voice quality.
The transition will take too long
Pre-configured hosted devices are plug and play, therefore phones are connected to a power source and broadband connection and calls can be made instantly. Particularly with simple requirements, sites can often be set up within 48 hours.
On-site PBXs are more resilient
Most reputable hosted platforms operate from multiple locations and have redundant and resilient connections to the network. As they are hosted off-site the phone system will continue to be available from anywhere in the world, should anything unfortunate happen on-site.
If you are looking for a hosted provider, consider Jola. We offer all-in hosted telephony packages with a range of options including white label support and billing. We offer life-time training and support as well as comprehensive online quoting and provisioning portals.