Jola are offering free fibre broadband for six months - is there a catch?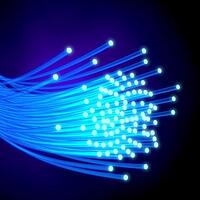 What's the offer?
Business Fibre broadband FREE for 6 months at the maximum speed it will go and unlimited usage
Free survey
Free WiFi router
Free installation and commissioning
Free IP addresses
Six months free rental
12 month contract
£45 per month rental after 6 months
What's the catch?
There isn't one but there are a few things SMEs need to be aware of;
SMEs must be eligible for a government voucher that offers up to £400 towards the cost of upgrading broadband to fibre broadband.
There is £80 VAT payable on the voucher. If the SME is VAT registered they can just claim it back but if not it is a cost.
The offer assumes the SME has an existing PSTN line to use for the FTTC. If not a new line will cost £14 per month and £100 to install.
The offer assumes the SME is served from a market B exchange (which most people are). If not a set-up fee of £80 may apply.