In areas where fixed line connectivity is not available or fast enough, 4G may be an option. It is often cheaper and faster to install than satellite or external wireless solutions and is available on short term contracts.
JolaMobile
Resellers focussed on vertical markets, such as retail and construction, are offering bespoke mobile broadband solutions for pop up retailers and construction sites. They package rugged 4G routers with bespoke JolaMobile data packages with up to 500GB monthly data allowance.
End-users benefit from plug-and-play solutions, often live and working on-site, within 24 hours. Jola partners benefit from healthy recurring revenues and the ability to monitor data usage and prevent bill shock before it happens by adding back-dateable bolt-ons, sharing data across sites or having buffer pools in place.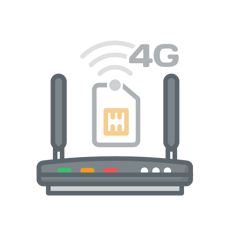 JolaNet 4G is Jola's managed 4G router with an integrated data SIM on Vodafone, O2, EE, Three, Fixed IP or multi-network. The solution is managed by Mobile Manager, where partners have complete control to view real-time data usage, set-up alerts, apply SIM-swaps, add bolt-ons and bar SIMs. Using Mobile Manager, they can maximise margins and completely eliminate overage charges.
With JolaNet 4G, resellers send a pre-configured router to their customers, which works out-of-the-box, doesn't need cabling or a land-line and can be monitored in real-time.
The no bill-shock guarantee
Packages are competitively-priced, providing the opportunity for healthy recurring margins for partners and eliminating 'bill shock' entirely for end-users. Jola guarantees no-overages on their new 4G product as alerts are set-up and bolt-ons added to eliminate high overage charges completely.
To find out more, request our Partner Pack.