Sensors track and monitor conditions in lorries and containers roaming in the UK and abroad. Using standard SIM cards, MSPs, supplying tracking solutions to shipping and transport companies, run the risk of losing connectivity in some areas. MSPs are looking to eSIMs as an alternative solution for the following reasons:
Cost-effective
The price of data varies when roaming between different countries and on different networks. Until now, the roaming tariff set, has had to be that of the most expensive country in which the SIMs needs to operate.
Eliminates Truck Rolls
The biggest benefit of eSIM is that it eliminates truck rolls for SIM swaps and avoids the downtime and hassle of swapping out SIMs at the end of a contract. With eSIMs, MSPs can switch to a better deal on a different network, without swapping out an estate of SIMs.
Multi-network and un-steered
eSIMs offer the best possible service in any location. The eSIM will always enable devices to connect to the best available cellular network and customers can also manually select networks.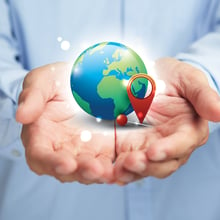 Pay Per Zone
Jola has solved the problem of variable global roaming rates by introducing Pay Per Zone eSIMs. Jola eSIM tariffs are based on over 450 global networks, divided in to 5 pricing zones. With Pay Per Zone eSIM tariffs, data is charged at different rates based on the zone in which it is consumed and data is charged per MB consumed.
Jola is a global eSIM MVNO formed in 2014, that sells exclusively through channel. According to Megabuyte, Jola is the fastest growing and most successful telecommunications company in the UK. Among Jola's 600+ channel partners are well known ISPs and MSPs, serving blue chip enterprises with sites worldwide. Jola is a leading supplier of specialist mobile data products to the growing IoT and M2M sectors. To find out more, request our partner pack.