McKinsey found that organisations with ethnic, social and gender diversity were 33% more likely to outperform their industry average. These companies also have lower customer churn thanks to a consistent level of excellent service and the will to go the extra mile.
Diverse organisations are more successful because of the way they utilise the wide range of skills they have recruited and the corporate culture they have cultivated. Diversity is part of their values and positively effects how they do business. It starts with an ingrained respect for others and a desire to work together to achieve a common goal. This influences their marketing style, their attitude to on-boarding and training, quoting and ordering tools and their after-sales service.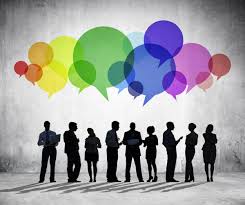 Hiring people from diverse backgrounds can help to foster creativity and offer a range of perspectives and ideas. Employees are more likely to feel comfortable and happy in an environment where inclusivity is a priority. Equality in the workplace is important for encouraging workers from all backgrounds to feel confident in their ability and to achieve their best.
At Jola, we focus on hiring and developing the skills we need to satisfy the demands of our customers. We use our own technologies in-house to facilitate flexible working which has helped us to build a diverse team. To learn more about Jola and our services, request our partner pack.