Do you have customers who use a lot of mobile data? Are you looking for a reliable and cost-effective solution you can manage?
Customers, such as CCTV specialists are now being asked for live streams from their cameras. To do this, specialists need reliable hardware and large data SIMs, that they can monitor and manage.
EE advertises itself as the UK's best network for 4G and 5G. EE M2M SIMs are specially designed for use in demanding applications. They have a ruggedized design and have higher data endurance and greater heat resistance than normal SIMs.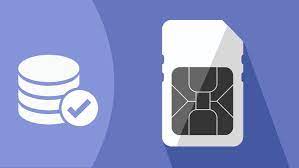 Jola is an award-winning, channel-only supplier of business communications, specialising in mobile data SIMs. We are a global data specialist, providing innovative IoT and mobile data solutions to MSPs, ISPs, IT Support companies and Telecommunications Resellers.
Jola is a mobile data aggregator and MVNO, which means that we offer services from all major UK networks and hundreds of networks globally. We have been selling mobile data to the channel since 2014, and we understand our partners' pain points and the needs of their end-users in each vertical market. Over time, we have developed a unique portal that gives partners the control and visibility they need to manage global SIM estates. We have also developed unique hardware solutions that save our partners time, helping them create a great customer experience, maximise their margins and minimise costs for their customers.
Mobile Manager is our M2M/IoT SIM management portal, which communicates in real-time with multiple mobile network operators. Mobile Manager handles M2M SIM activations, ceases, suspensions, reports, alerts and bolt-ons and can be used by resellers and their end users to manage large estates of M2M SIMs in multiple devices worldwide.
We offer a wide range of M2M and IoT SIMs including EE Big Data M2M SIMs designed for high-usage customers. To find out more, request our partner pack.