Openreach recently reported that over 25 million homes and businesses can now access up to 80Mb/s Fibre to the Cabinet (FTTC) superfast broadband. 19 million premises were connected in the first roll out in 2014, at a cost of £2.5bn.
Ultrafast 330Mbps capable Fibre-to-the-Premises (FTTP) is also said to be available to over 200,000+ UK premises and there are plans to roll out next generation hybrid fibre technology with download speeds of around 300Mb/s by 2020.
The opportunity
As a trusted supplier of services to UK SMEs you may be asked to advise on connectivity available as customers consider upgrading. Typical customers are start-ups looking to set up their first office, growing businesses moving to bigger premises and SMEs considering cloud-hosted applications such as hosted voice.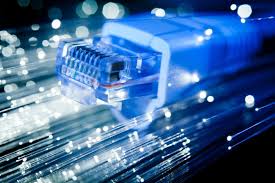 Connectivity
Connectivity is absolutely critical to cloud adoption and the speed and price of products changes monthly. By choosing a supplier that connects to every network and has automated tools, you are able to quickly provide an overview of what is available in each location and at what cost. Once your customer is confident with their internet connection and their first cloud application, our experience is that they will want to move as much into the cloud as possible. Hosted Exchange, hosted voice, online backup, accounts, CRM and billing are all likely to be considered.
Jola are easy to work with, operating intuitive quoting and ordering tools. If you need us to we can form part of your team to help and advise customers on the best options for their premises. We also provide a great installation and after sales support service. If you have SMEs looking to upgrade to faster internet connections…