For applications where it is critical to have a strong 4G internet connection at all times, businesses are opting for multi-network roaming SIMs. Both steered and un-steered solutions are available, but what's the difference?
Steered SIMs
Steered SIM cards prioritise one primary network over all other available networks. This is not an issue for customers with a preferred network and strong UK coverage, unless the local mast fails and connectivity is lost.
Some SIM cards force devices to stay connected to the primary network even if the signal is poor. This presents a problem for solutions that need fast, reliable connectivity, such as trackers and monitoring devices.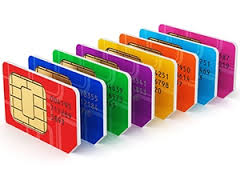 Un-steered SIMs
This solution is much more flexible and effective, as it doesn't have a primary network. Since no single network is prioritised, devices can roam to the strongest signal seamlessly.
Having a SIM card that can switch between networks enables businesses to get more from their M2M device. Devices are less likely to stop working due to poor signal. Un-steered SIMs are important for M2M monitoring and tracking devices, mobile WiFi, CCTV and 4G back-up.
Jola offers a wide range of mobile data solutions from all the major carriers, managed and monitored within Mobile Manager. Our M2M roaming SIM packages are all un-steered to ensure devices remain connected to the strongest 4G signal available in the UK and internationally.
To find out more, request our partner pack.