Demand for multi-network 4G data is currently high, with health workers needing to access digital records remotely, and logistics companies needing to track deliveries internationally.
Continuous connectivity is required on the move, so a single network is not ideal. Data monitoring is also required, so customers can monitor their usage, to avoid data overage charges.
Multi-network
eSIMs offer the best possible service in any location. The eSIM will always enable devices to connect to the best, available mobile network. Jola's eSIMs roam seamlessly over 450 networks in 190 countries, including EE, Vodafone, O2 and Three in the UK.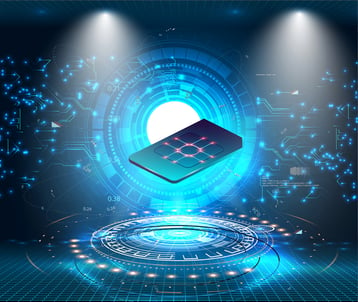 No need to travel to site to conduct surveys
Using multi-network eSIMs, end customers don't need site surveys, as they no longer need to know the best network for each location.
Competitive
Jola's eSIMs are competitively priced to allow the channel to compete directly with the Mobile Network operators. Fixed IP eSIMs and L2TP eSIMs are also available.
Mobile Manager is our online management portal for ordering and managing estates of eSIMs. This white label portal communicates in real-time with 4G networks and can be used by both resellers and their end users. Mobile Manager handles eSIM activations, ceases, suspensions, reports, alerts and bolt-ons.
Jola
eSIMs  are easy to sell and support and Jola partners have complete control over provisioning, changes and support via Mobile Manager. If you have a requirement for multi-network 4G data, or want to find out more, request our Partner Pack.