Are you winning clients who need private networks in multiple locations, with 4G back-up? Could you benefit from direct control over SIM assets and the ability to aggregate data across sites?
Jola provides a range of data-only SIM packages including multi-network roaming SIMs with pooled data options. MSPs only need to contract with one supplier. They have access to an automated management portal and complete visibility and control over their entire SIM estate.
Jola partners don't need to survey each site to establish the best signal. Our multi-network SIMs connect to the strongest available signal in the EU. Having all the networks isolates issues to the device rather than the network.
MSPs are able to order new SIMs and pools, add SIMs to pools, set up alerts and monitor the pool. If any site fails, they have a data pool to draw from and a buffer. They can even set up and manage private APNs.
We partner with some of the world's largest MSPs, managing private networks for blue chip companies globally. We are a more attractive alternative to partnering with multiple in-country mobile network operators.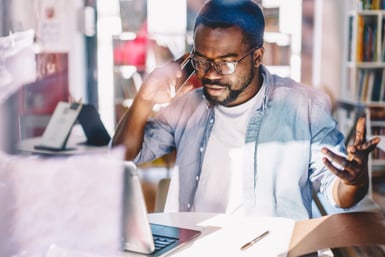 If you are an MSP with clients struggling with 4G data overage charges as part of your solution, request our partner pack.