Strength and depth of management
A good way to attract and keep the best individuals at the head of an organisation is to share ownership. Investors like a strong leader supported by expertise in key areas. As the business grows, external investment is a good way for shareholders to de-risk, and ensure the future growth of the company.
Recurring revenues
Subscription models, preferably on long term contracts, are more valuable than once-off project fees. They protect the business in a down-turn and provide a solid base to grow the business, and scale the establishment required to support it.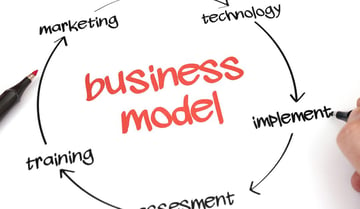 Cash collection and cash flow
Companies with a high percentage of customers paying via Direct Debit are more valuable. Working capital is more predictable and finance costs, including debt collecting, are minimised. Operate a rolling cash flow forecast and focus on converting as much of the profits into cash. The ability of the business to generate cash is a primary driver when investors are valuing the business.
Product Development
Companies that develop their own unique products and are first to market with new innovations demonstrate value. An efficient and agile product development process demonstrates long term value, especially in extremely competitive markets.
Great sales and marketing
Great sales and marketing strategies and teams are essential to building a strong business model. You must have a process for recruiting, retaining and developing staff as the business grows. Sales and marketing teams that work together by design demonstrate strong management. By building a large, strong, loyal and diverse customer base, you minimise the risk of the business's reliance on top customers and verticals.
Jola is an award-winning, channel-only supplier of business communications, specialising in mobile data SIMs. We are a global eSIM MVNO, providing innovative IoT and mobile data solutions to MSPs, ISPs, IT Support companies and Telecommunications Resellers. At Jola there is a flat structure, with no majority shareholder. We develop unique products, you can't buy from anyone else, which are easy to sell and support on a recurring basis. We work with 750+ resellers to help them build strong business models to help them increase the value of their companies and drive up their final exit value.
To find out more, request our Partner Pack.