If you supply business communications or support to SMEs, you may have seen a rise in interest for Ethernet leased lines recently, as some prices have reduced by up to 23%.
There has never been a better time to get your customers connected. Supplying a quality internet connection to your customers keeps the competition at bay and opens up a world of upsell opportunities including hosted Exchange, cloud back-up, hosted desktop and hosted telephony.
What is the best way to compare ethernet leased lines?
Jola has an Ethernet leased line quoting tool which allows users to enter a customer postcode and receive a quotation for the best priced connectivity options, from all the main network providers. Pricing is available for dealers working on a 50/50 margin share basis and for resellers who bill end users and set their own margins.
Should you uncover a requirement whilst visiting customers you can log into the leased line quoting tool on your mobile and produce a quote for them there and then in minutes.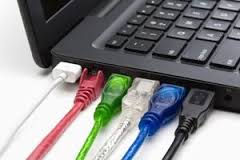 New business
If you are looking to win new customers, connectivity is a great first product to sell. You add the product line to your website and tell your existing customers. The result is new business leads. You suggest the best connectivity at the best price. The customer is happy with the service and so is now open to talking to you about telephony, mobile or additional IT support requirements.
What support is available?
We offer as much assistance in sales and marketing as needed and we will never compete with our Partners. Jola is as passionate about helping you support your customers as you are. We are on hand every step of the way from lead generation through to service delivery.
For more detailed help and support choosing the right internet connection for your customers, at the best possible price, consider Jola. We are an experienced supplier of internet services for SMEs via a channel of IT & Telecoms companies.