According to recent research, 98% of marketing departments now adopt account-based marketing (ABM) in some form, with 73% claiming the strategy has exceeded the expectations of their organisations. But what is it really?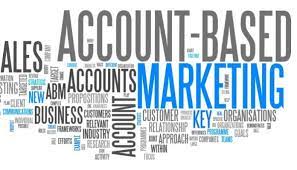 In its simplest form, it targets key accounts. The better you know your audience, the more effective your communications with those prospects will be. ABM strategies have helped sales and marketing teams focus their efforts on targeting specific accounts in addition to more generalist inbound campaigns.
During lockdown, face-to-face interaction was limited to video calls, and ABM was used to fill the gap in many companies. Marketing teams took more time to research individual companies and contacts to build a clearer picture of specific needs and wants in the market. They were able to use information gathered to personalise their campaigns, and their approach switched from mass marketing to much more personal contact.
Generating B2B leads is achievable with a good integrated strategy, but generating larger specific targets is more of a challenge. It requires the ability to pull together work from both sales and marketing teams, analysis across multiple platforms and much more forensic analysis to measure success.
Getting the sales and marketing team aligned is a problem many companies struggle with. Marketing often gets pulled into continuously implementing new ideas and messaging and can become misaligned with the sales team, who have clear targets and concise requirements to meet. When marketing is aligned with the sales targets, they can put together a strategy to achieve the leads the sales team need to convert to hit their targets.
Setting expectations on timings is key. All shareholders want to see results and return on their investment, but setting expectations on when they will start to see results and reporting on agreed KPIs and timings are helpful for all parties. ABM strategies targeting larger key accounts take much longer than run-rate accounts to pull in, their requirements are often more complex as is their selection process and number of key influencers.
Content is key. Like all marketing, ABM content must be relevant, engaging with a strong call to action. A continuous flow of relevant information can help build a brand and some trust. Sales can build on this to get closer to their prospects so that when they do meet face-to-face, they have a deep understanding of the account, their requirements and what they themselves would need to deliver to partner with them.
Jola is a channel-only mobile data specialist that operates its own ABM strategy as part of its integrated marketing strategy. We help partners uncover and win opportunities within their base. If you think we may be able to help you, request our Partner Pack.