When we started Jola we worked from home for a few years before we grew big enough to have an office. I had a three-month old baby with me at home. Now our entire team is working from home, many with young children, and managing to hit KPIs and drive growth in a very strange time. We have put together a guide to working from home, based on our own experience and hope it will help others.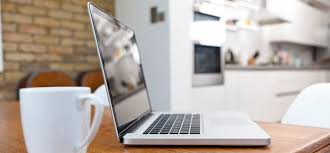 Self-care
First and foremost, look after yourself. Having a good routine, getting enough sleep, eating well and taking regular breaks are very important to maintain momentum and productivity throughout the day. You may not be in the office, but may still be taking video calls, so be aware of what you look like and your background. Try to start and finish at your usual times to prevent work sneaking into your down-time.
Focus
Having a 'to do' list has never been more important. Planning your day to ensure a good balance between inbound and outbound activity is important, especially for sales and marketing. Some of us can transfer our daily routine from the office to home, especially if we have our office phone systems set up the same way and still have access to all our systems in the cloud. For others like external sales, their routines have changed completely. They are busy booking video calls and webinars instead of site visits and have more time to spend developing existing partners and researching new ones.
Balance
Many of us are working from home with young children and are embarrassed when they pop into video calls asking for a snack. We all have to balance our work with our homelife, many of us are teaching a range of new subjects and coming up with 'fun' learning activities that we are hopeful will amuse our children, whilst we are on important calls. Putting that person at ease by showing empathy and sharing our own stories, can really help to overcome this and help build relationships.
Trust
Keeping in regular contact with your team, helps to retain motivation and keep teams on track working towards a shared goal, but too much contact can seem like micro-management and may be counterproductive. Make sure your teams know exactly what is expected of them each week and be there to support them to achieve it, rather than checking on their every move.
Email versus video call
Not every request requires a video call. Just like in the office, every project does not require a meeting, and can be efficiently managed via email or IM. It is great to have the technology, when we need it, but constant interruptions can negatively affect productivity.
At Jola we use our own products at home. JolaPhone is our own phone system and calls flow to our UC app, rather than handsets on our desk. We use Microsoft Teams to run video company meetings and team meetings. We have developed Direct Routing for Teams, for partners wanting to use it as their primary phone system.
To find out more, request our Partner Pack.