EE
You may have read that EE launched the UK's first next-generation 5G mobile network, with a concert by Stormzy, live-streamed from a boat on the River Thames.
5G is promising to deliver a better mobile experience, delivering faster internet speeds and a more reliable data connection in busy places. EE is promoting a near-instant connection when opening apps and websites, playing games or connecting to smart home devices.5G is available on EE with 5G handsets in limited areas of Belfast, Birmingham, Cardiff, Edinburgh, London and Manchester.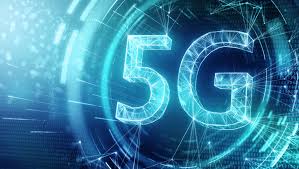 Vodafone
Vodafone is planning to switch on its 5G network for both consumers and direct business customers in seven cities across the UK in July 2019. Vodafone will also offer 5G roaming in the UK, Germany, Italy and Spain over the summer. Vodafone is pricing 5G the same as 4G and has four 5G smartphone models, with a home router due to launch shortly.
Three
Three announced that it will be switching on its 5G network in August. Three's 5G network will initially be launched as a home broadband service in London, and then rolled out to the following places before the end of the year:
London, Birmingham, Bolton, Bradford, Brighton, Bristol, Cardiff, Coventry, Derby, Edinburgh, Glasgow, Hull, Leeds, Leicester, Liverpool, Manchester, Middlesbrough, Milton Keynes, Nottingham, Reading, Rotherham, Sheffield, Slough, Sunderland and Wolverhampton.
When will 5G launch in the channel?
Market-leading channel mobile specialist Jola, is liaising with mobile networks to be the first to launch 5G SIMs and 5G managed router packages to the channel. As wholesale 5G becomes available from the networks, SIM packages will be added to Mobile Manager and monitored and managed in the same way as 4G. To find out more, request our Partner Pack.