GSMA published their latest mobile report at the MWC19 this week. According to the report, by the end of 2018, 5.1 billion people around the world subscribed to mobile services, accounting for 67% of the global population.
The report described how 5G is now upon us, bringing with it the promise of a host of exciting new services. As the boundaries between mobile and the wider digital ecosystem continue to blur, and as data monetisation poses a continued challenge, many operators are moving beyond their traditional telco businesses to explore new opportunities in a fast-changing competitive landscape.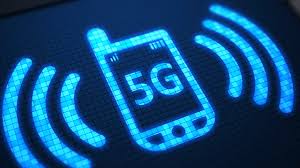 IoT
The report predicts that between 2018 and 2025, the number of global IoT connections will triple to 25 billion, while global IoT revenue will quadruple to £0.83 trillion. With connectivity becoming increasingly commoditised, mobile operators are looking to expand their role in the value chain – from providing essential tools and capabilities for ecosystem partners to build IoT solutions, to becoming end-to-end IoT solution providers themselves.
Devices
The report suggests that although smartphones will remain the focal point of the consumer internet economy, the range of connected devices (and therefore internet access channels) is greater than ever. In the most advanced countries, today's digital consumers (using PCs and smartphones) will likely become tomorrow's augmented customers, adopting emerging technologies such as AI (via smart speakers) and immersive reality.
What does this mean for the UK Telecommunications Channel?
Mobile operators in the UK will be looking to 5G to help them win market share in the consumer space, however it is not yet clear what 5G products and services will be available to the channel. Companies such as EE are adding new IoT services like Smart Vending machine solutions to their business portfolios to sell directly.
Channel-focused companies such as Jola are lining up to be a wholesale provider of 5G services to the channel and already provide a wide range of 4G data services tailored to meet the specific requirements of partners working in key vertical markets delivering IoT/M2M solutions. To find out more about Jola, request our partner pack.