MSPs offering resilient internet connectivity for companies managing mission-critical devices such as fire alarms, will have multiple back-ups for each site. For example, a leased line may have an FTTC back-up and a 4G back-up.
The main issue with single network 4G, is that it can fail. Multi-network roaming SIMs offer resilience, because if one network fails, it will roam to the next strongest network. Multi-network eSIMs can also be over-laid with a Private APN to reduce the risk of device hacking.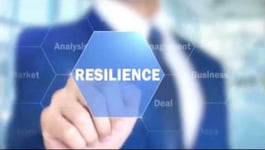 Other key challenges are dealing with multiple carriers, manual processes, lack of direct control, the high cost of site surveys and monitoring data usage. MSPs won't know which sites are going to go down and how much 4G data will be used, until the primary connectivity is fixed. Corporate clients often complain about unexpected data overage charges, post incident, especially if the 4G speeds were slower than expected.
Jola provides MSPs and specialists, multi-network roaming SIMs, which are completely un-steered across the big four networks in the UK. Multi-network SIMs connect to the strongest available signal and retain connectivity when multiple carrier networks fail.
Using Mobile Manager, MSPs are able to order new SIMs and add them to aggregated pools, that allow the SIMs to share each other's data. If any site fails, they have a data pool to draw from.
This solution has eliminated overage charges and the need for site surveys completely. There is only one supplier to contract with and a single portal for ordering and management of the entire SIM estate.
Private APN adds an additional layer of security.
To find out more, request our Partner Pack.