Demand
Demand for faster, more reliable internet connectivity has never been higher for business users wanting to work remotely as if they were sat in the office. The reality for many rural businesses is that fibre broadband is not yet available and Ethernet leased circuits are expensive with long lead times. Companies are turning to 4G for both interim and longer term solutions, which creates opportunities for trusted suppliers.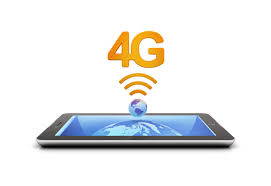 Opportunity
Innovative companies are partnering with specialists to bundle solutions which include routers and devices as well as data SIMs on 30 day rolling contracts. The challenge for both customer and supplier is one of cost. You need to know in advance how much data you plan to use each month as overages are expensive, but what if they could be managed?
Solution
Jola partners have access to Mobile Manager which is a white label management portal for mobile SIMs. SIMs can be monitored and cost-effective data bolt-ons added as required.
Fixed IPs
For some applications, such as an SMTP, IP CCTV, ATM, M2M and PoS, that require fixed IPs, fixed IP SIM cards with public IP address assignments are available.
The Jola team has an ISP background and specialises in providing mobile broadband solutions to the channel. If you have customers asking for 4G connectivity solutions in rural areas, get in touch. We can help you productise solutions and give you access to Mobile Manager. To find out more…