ISPs have been looking for an efficient and inexpensive, 4G back-up product, and a solution for remote endpoints on SDWAN and MPLS networks. Until now there has only been device-based layer 3 or VPN products to choose from.
What's Jola's Solution?
Jola is the first MVNO to offer a true 'layer 2' 4G product designed specifically for ISPs. Every ISP with L2TP infrastructure for fixed line broadband and Ethernet should be able to consume Jola's Mobile L2TP service, with no modification to their edge network.
What is Jola's Mobile L2TP?
Jola's Mobile L2TP gives ISPs full control over routing and IP addressing, facilitating the creation of fixed-line failover, pre-ethernet and stand-alone internet access services. Mobile L2TP provides access to all four UK mobile networks and 450 networks globally.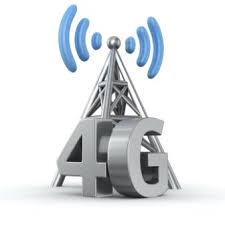 What problems does it solve?
ISPs can now interconnect at layer 2 directly into the Jola eSIM MVNO platform in London (or any other AWS connected location in the world) – with the option of failover to a secondary location for the delivery of resilient services. The solution is inexpensive, reliable and straightforward to set-up. With un-steered multi-network eSIMs, ISPs are not tied to any particular network and no longer need to do a site survey to determine the best signal – globally.
Who is Jola?
Jola is an award-winning, channel-only supplier of business communications, specialising in mobile data SIMs. We are a global eSIM MVNO, providing innovative IoT and mobile data solutions to MSPs, ISPs, IT Support companies and Telecommunications Resellers.
The team that runs Jola used to manage Griffin Internet so understand the needs of the ISP community and have come up with a unique solution they can control.
To find out more, request our Partner Pack.