Many resellers and dealers have traditionally steered clear of internet connectivity because of thin margins, provisioning issues and support overheads. With the recent introduction of FTTC, Ethernet and Government incentives this is changing.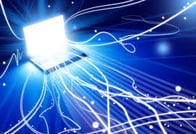 Fibre broadband is far less problematic than the copper alternative because it offers constantly fast speeds upstream and downstream. A predominantly fibre service suffers less from environmental influences and support calls are minimal in comparison. Similarly with so many carriers now offering Ethernet leased lines the installation process has become more predictable and less problematic.
A common view is that Ethernet has been commoditised and consequently recurring margins are suppressed. This is only partially true. The main carriers compete constantly on price which forces down the overall cost of Ethernet Leased Lines – good for the business customer. However in a bid to compete with the main carriers, ISPs have been extending the reach of their networks to exchanges, cutting out intermediate carriers and working directly with BT Openreach to deliver the last mile to their customers.
Jola has been busy searching out the best of these, integrating them into their network and automated quotation tools. The result is that these regional carriers are often 50% of the price of traditional networks and this is helping local suppliers find a great deal for their customers whilst saving a bit more of the recurring margin for themselves. Jola only deals through Partners and does not publish end user prices. Consequently Jola Partners are able to decide on the appropriate price to charge their customers.
SMEs are demanding faster and faster Internet speeds and the Government has fuelled this demand with its voucher scheme. Companies can get up to £800 off the cost of installing a business FTTC circuit and up to £3000 off the same for an Ethernet leased line. Jola is registered on the scheme and works with Partners to upgrade their customers.