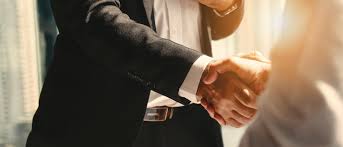 As business owners, we all have accounts we would love to land, but how many of us have a strategic plan and timeframe to close them? Without a focussed strategy to attract and convert these accounts, they are unlikely to close of their own accord.
How do you go about targeting major accounts?
Firstly, you need clear parameters to help you create a defined list of major accounts to target. Start by thinking about who consumes large quantities of your core product. Who do they buy this from now? What issues could they have with it? How can your product solve these issues? How easy is it for them to change supplier? Once you have your list, you need a strategy to attract and convert them, and a team dedicated to the project.
Tactics
All the usual marketing tactics are at your disposal, but they need to be used in a much more targeted manner. Email marketing campaigns may be conducted in other forms, such as LinkedIn messaging. Press releases and case studies communicated via social media, rather than industry publications. SEO is just as important when dealing with a smaller list of companies. Think through your key words and wrap content around them. Events are very important to ensure multiple peer conversations. With major accounts, you are often looking to influence a wider circle of decision makers and need to be visible at the exact time a decision is being taken, or better still, be the catalyst resulting in a favourable change. Contacts in common are just as critical as referrals and good case studies.
Your Team
Your team needs to be made up of both marketing and sales professionals with specific remits and tasks. There needs to be a task co-ordinator, who ensures the tactics are carried out and reported upon. For example, the Marketing Director may set the strategy and devise the tactics. They may be supported by the marketing team for data list building, social monitoring, content creation and engagement tracking. The marketing team will also need to engage the sales team and hand over tasks in order to gather further information about the account, as well as help engineer a targeted approach.
Closing
Major accounts can take over a year to close, therefore making sure you are investing your time in the right accounts is paramount. Understanding their customers, win rates, supplier relationships and new supplier onboarding processes, will help you to target the most likely to close and generate good revenues.