In the IT/communications industry most of the products we buy from the networks are essentially commodities, in vanilla form. This is because product development in the large Telcos lags technical innovation by 2-3 years. With such rapid technical innovation and cost/unit (£/MB, £/MBs) decline, more bespoke products are often out of date before the network has a chance to launch them.
This is one reason why good aggregators thrive in the channel and why good resellers and dealers are able to beat the direct selling divisions of the networks – particularly in the SME market. For aggregators, tailoring these vanilla products for specific markets is critical to continuous growth. For resellers it often comes down to their process for evaluating, selecting and on-boarding new suppliers (usually aggregators) and then how quickly they can produce collateral, update provisioning systems and train staff.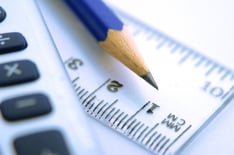 There are many ways to measure product development and product extension but in our experience, most of these can lead you in the wrong direction. For example recording R&D spend as a percentage of revenue simply measures the process, not the outcome. Similarly ROI on individual projects is a good discipline but measures failure more than it measures success. For example you might extend a product for hardly any cost but it might contribute a tiny amount to the business. The ROI on this project is great but you would need hundreds of similar projects to move the needle.
As a top level metric many companies will track the percentage of revenue from new products and product extensions divided by total revenue. Better, but you could still be developing products at low margin and using this metric as a target to justify it. Similarly using net profit is simply wrong because it includes many costs that may having nothing to do with product development.
At Jola we measure innovation using the percentage of gross margin from new products divided by total gross margin. The target you set yourselves depends on your size, ambition, industry and position in the value chain, however as a guide, Jola's number was 50.29% over the last 24 months. A report I read recently from a Deloitte's survey suggested 17.5% on an annual basis was the median across a range of industries and company sizes. This seems about right but depending on your development cycle you may want to take this over 24 or 36 months rather than just 12.
To find out more about Jola...