Most articles that talk about customer service, concentrate on how well a company reacts when things go wrong. Of course this is important but has become a 'given' and tells only part of the story. Companies that focus on the optimal end-to-end customer experience, make it easy for customers to do business with them. Done properly this builds loyalty and, most importantly for rapid growth, means that variable costs do not need to increase at the same rate as customer acquisition and revenue. Recruiting people and upgrading infrastructure are expensive and difficult. These days the most successful rapid-growth organisations use the cloud whenever possible and avoid building their own infrastructure. They identify and invest in the points where human interaction is key and for all other aspects of their customers' journey, they automate. This is especially important when customers need to interact with you very regularly, for example when you operate through a network of dealers and resellers.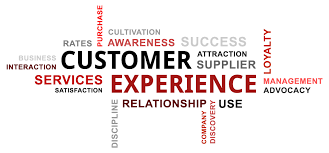 Identify your most common customer types and put yourself in their shoes. If you are trying to develop a channel, consider all their decision points and think about how you can 'in-fill' with knowledge and resource. If an IT company wants to get into hosted telephony and mobile they will need sales support, contracts, training, collateral, billing, technical support and products that are easy to sell and manage. You need a formal process for collecting feedback and using it to improve your proposition. Consider setting up a User Group and involve them in the product development process. At the very least, if you solicit feedback from your customers, make sure you act upon it beyond a standard response email. Show how you have considered suggestions and if you have discarded them, explain why.
Jola has built a business designed to help IT and Telecoms providers benefit from the rise in demand for high speed internet, hosted telephony and mobile, particularly 4G. In under three years Jola has recruited over 200 partners and has become one of the fastest growing channel companies.
To find out more about Jola and our vision to continually improve customer experience through innovation….