1 – Lack of maintenance contract
Very few SMEs still have maintenance contracts on their on-site phone systems – often because they are so old they are no longer supported. This seems like good value while they work but when they break it is often terminal and the organisation can be without phones for days.
2 - Cost
Telephone calls are 5% of what they cost 20 years ago and because your customer has not seen monthly charges going up too much they think they are doing well. The reality is they are paying three or four times the monthly charge of an up-to-date cloud voice system, which includes all of their calls.
3 - Professional call answering
Your customers have got used to the idea that their phone system can't handle out-of-hours, public holidays, multiple calls and even busy lamp fields, showing who is on the phone before transferring. Often staff cannot pick up valuable sales and support calls even if they want to. Your customers would love to have an automatic call distribution system but consider such features outside of their budget; as well as the idea that the name of the person calling in might 'pop' onto their computer screen.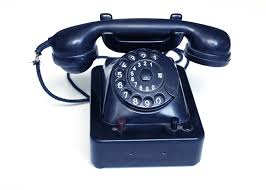 4 - Working remotely
They have accepted that working from home is difficult. Some old phone systems struggle with forwarding an extension to a mobile phone let alone allowing all the phone systems features to be used on handsets at home, PCs and mobile phones. In companies where they need to record calls, staff cannot work from home if they have a traditional telephone system whereas this is no problem for cloud-based systems.
5 - Losing calls
SMEs using traditional phone systems are faced with a compromise; over-provide on expensive ISDN lines or risk customers getting engaged at busy times. Cloud-based systems don't need telephone lines and even if every member of staff is on the phone, incoming callers can be queued in the cloud, overflowed to other offices or given the option to escape to voicemail.
Jola is an experienced provider of internet connectivity, hosted telephony and mobile solutions to SMEs via a channel of IT and telecommunications partners. We offer both white label and commission-based partner programmes with easy quoting and ordering tools and lifetime training and support. To find out more…