Last year Jola won the contract to supply our Broadsoft offering to a voice and data company, for them to resell to their customers. We were up against three other suppliers and the process took several months and many meetings. To sell the product he had hired two salespeople from a competitor.
I would guess they were earning around £25k basic plus £25k commission. The second one left last month, six months in, the first lasted only three. Total investment by our partner of around £50,000, plus agency fees.
He had spent months selecting the right supplier but only a couple of hours on the most expensive bit – the salespeople. So how can he prevent this from happening again? Here are a few ideas.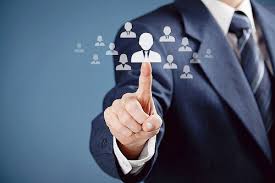 1. Decide before you start recruiting what skills and experience you need. For example, if you will want them to sell a complex or evolving product then look for people who score high on ability to learn, or already sell the exact product. What behaviours are you testing for? Write them down and think of questions that would elicit positive or negative evidence of this behaviour. If you're struggling, talk to your best salespeople and ask them what they do that makes them successful. Only the best salespeople will be able to articulate this. Most will say things like "I work hard" and "customers like me". If they can more forensically describe their successful traits then think about involving them in the process. They might be your next sales manager.
2. You will find a lot of candidates just by mining your network, however if you do use an agency make sure you brief them thoroughly on the profile. Give them feedback on unsuitable candidates that get through and make sure they understand that if they keep doing it (I used to operate three strikes), you will stop using them. Recruiters can be cost effective if used properly, otherwise you might as well just trawl the online job sites yourself.

3. Have a defined process and understand what you are testing for at each stage. I would do the CV interview on the phone (or via the agency), followed by a behavioural interview. If they got through that they would come back and do a role play for which they would be given a brief in advance. The role play should last no more than 10 minutes - make sure they are briefed just to ask questions (no product dumping). This is a vital stage and you will need an assistant (MD, Sales Director, top salesman) to be the buyer, while you observe. You are looking for problem/criteria seeking questions and good testing understanding and active listening behaviour. If all they do is ask fact seeking questions they have underdeveloped sales skills. If you still hire them you are taking a risk that they can learn and your company will need to commit to coach them. The last stage is for them to present their 'first 100 days'. This has the double benefit of validating their presentation skills and making sure they hit the ground running when they start. Candidates that reach this stage are normally 90% of the way to being offered a job.
4. In the behavioural interview, stick to example-based questions and avoid the hypothetical i.e. 'give me a recent work example of when you…", rather than 'what would you do if…? People that are used to getting through interviews will have pat answers for all your hypothetical questions but the real evidence comes out when they talk about what actually happened. Explain before you start what you are going to do and keep dragging them back to real events. Probe their answers, "what did you say next…?", "what was the outcome?", 'what was your actual role in the sale?".
5. Talk to someone they have worked for in the past - before you hire them. Ask them for a boss (probably the job before their current one) and a telephone number. These days written references tell you very little and often arrive after the person has already started in the position. You may be surprised how much people will tell you on the phone if you ask the right question. I always found "what areas of coaching do you think I should focus on?', worked quite well.
Jola works exclusively through partners and so we have a vested interest in the quality of their salespeople. We offer help and advice as well sales recruitment courses to Jola Partners.