Most successful businesses subscribe to a credit rating agency for their prospective customers, but how many credit check suppliers?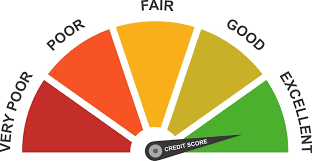 You should, because:
If they go bust, they could take you with them.
When a company calls in the administrator, their suppliers will act immediately to mitigate financial risk - often cutting off supply. This may not matter in some industries, but where you have been reselling their service it could be disastrous. In the telecoms and utilities business your customers may suddenly find themselves without service. Not only do you then risk losing them, but you may have breached your own contract and be open to litigation. Even if the administrator is able to sell the contracts to someone else (often another supplier), or where the supplier has step-in, service may still be interrupted, and you may find yourself in a much worse position subsequently.
They may be poorly managed.
Excellent employees, with good judgement, do not choose to work for financially unstable employers. If the quality of your suppliers' staff matters to you (e.g. where they are selling with you), avoid low credit scores. Also poorly managed companies are often difficult to deal with. If the relationship requires regular purchases and joint support of your customers, you may want to find another supplier.
They are unlikely to be investing in new products and services.
In many markets, companies without money to invest in product development find their core products are quickly commoditised, and they have to compete on price. Gross margins come under pressure and they are forced to cut cost, often staff, in order to keep going.
They may not be in a position to negotiate well.
Their suppliers are not going to be inclined to offer better rates or payment terms to them if they have a poor credit score. More likely they will apply a risk premium to the account, often insisting on payment in advance. This exacerbates the problem of thin margins.
They will be less forgiving, supportive and accommodating.
When an organisation is in trouble and operating off minimum margins, bid support suffers. Whilst they would love to help you win large tenders, they simply can't afford to take the business on at lower margins. Cash flow is likely to be an issue and they will be more inclined to be heavy-handed with late payers. Good suppliers will be understanding if you suddenly encounter a cash flow issue yourselves, and need some time. Financial unstable suppliers cannot afford to, because a couple of late payers could push them into liquidation.
Of course, there may be legitimate reasons for a low credit score. For example, late accounts, and extraordinary write-offs, which will be corrected in due course. Don't be afraid to ask your supplier. They may not even be aware, and the low score may be due to an error in the interpretation of their filed accounts.
On the positive side, suppliers with a high credit score and good growth may benefit your business, especially where their success depends on yours. It demonstrates they are doing something right with their products, pricing, processes and support. If a supplier is constantly innovating, and negotiating with their suppliers, this means differentiation for you, and lower prices.
Jola is an award-winning, channel-only supplier of business communications, specialising in mobile data SIMs. We are a global eSIM MVNO, providing innovative IoT and mobile data solutions to MSPs, ISPs, IT Support companies and Telecommunications Resellers. To find out more request our Partner Pack.