Mobile data collection solutions deliver a broad range of positive results and are implemented for different reasons. Often, both internal and external pressures can drive business needs, which demand immediate resolution.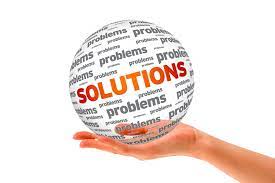 Mobile data collection solutions are often brought in to solve one of the following problems:
Inefficient manual processes
Spending too much time and resources gathering and reporting data may affect the supply chain and incur additional costs if teams are being asked to wait around for supplies to be delivered, leading to delays in the construction process.
Market forces
With high competition in the market, revenues may be affected, causing a need to streamline the business. Adopting new technologies may increase efficiency and cut costs.
Infrastructure limitations
Where fixed-line connectivity is slow or unavailable, mobile data is often the next option. 4G devices can be deployed quickly and are easy to set up and use.
Need to leverage existing systems
Data collected on site can be fed into existing systems and analysed in real time allowing further actions to be taken, which can improve efficiency and reduce operational costs.
Need for compliance
As new regulations come in, they need to be implemented and monitored to ensure compliance.
Jola is an award-winning, channel-only supplier of business communications, specialising in mobile data SIMs. We are a global data specialist, providing innovative IoT and mobile data solutions to MSPs, ISPs, IT support companies and telecommunications resellers.
Jola provides the widest range of cost-effective 4G M2M/IoT SIM packages, which are managed and monitored through Mobile Manager to avoid bill shock.
Mobile Manager is our online management portal for ordering and managing estates of mobile data-only SIMs, as well as voice and data SIMs. This white-label portal communicates in real time with multiple 4G networks and can be used by both resellers and their end users. Mobile Manager handles SIM activations, ceases, suspensions, reports, alerts and bolt-ons.
To find out more, request our Partner Pack.