1. Documents are never lost
My laptop crashed last week which caused me great distress as I work from home and store all the marketing documents for the company locally. Luckily I also back up these documents in the cloud so not only was I able to retrieve these documents from the cloud using a laptop I borrowed, but with Microsoft 365 I could also download the windows software and start working with my saved profile as if I was on my old laptop. My old laptop is back up and running again now although I do now love the laptop I borrowed as it is so fast.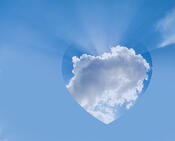 2. I can take and forward calls as if sat at my desk
I can work from home as if I was in the office. My DDI forwards to my mobile and with JolaPhone anywhere I can forward calls to the sales team from my mobile when I am out at meetings. When I am at home working from my desk I can plug in my deskphone and see who is on the phone with the JolaPhone busy lamps or I can check Microsoft Lync to see who is in a meeting and who is free.
3. I can join board meetings remotely
My daughter was sick therefore I couldn't make a recent board meeting so I used Microsoft Lync and called in. I presented by stats and joined in all the agenda items as if I was in the room.
If you and your employees could benefit from the cloud too, contact Jola and see how we can help. We can review your existing solution and give you a cost comparison and benefits breakdown.