Coverage
EE is the UK's biggest mobile network, with 89% 4G coverage in the UK, 74% 3G and 85% 2G coverage. EE has the most phone masts, 18,500 sites, most of which are 4G. They are investing £2bn in network growth, with the objective of having 95% 4G coverage by 2020.
Network
EE was named as the best mobile network, in terms of reliability and performance, by a number of independent sources. Ofcom's report stated that consumers on the EE network were the most likely to connect to a 4G network.
EE M2M SIMs
Jola offers a range of EE M2M data-only solutions from 2GB to 200GB packages with 2GB to 100GB monthly bolt-ons. Fixed IP data-only SIMs are available on EE and Vodafone networks. EE products are available on 12 month contracts. Vodafone Fixed IP SIMs are available on monthly or 12 month contracts. EE SIMs are managed through APIs, so all controls are real-time. Vodafone guarantee execution within 2 hours during working hours. Pooled data options and buffers are available for partners looking to negate overage charges.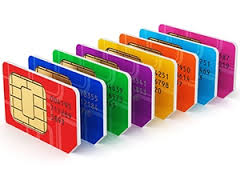 Opportunities
If you have customers that require 4G data for connected devices, such as CCTV cameras, vending machines and tracking and monitoring devices, speak to Jola. As with Vodafone Fixed IP SIMs, EE Fixed IP SIMs can also be used as part of a 4G back-up solution for a primary Ethernet or FTTC circuit.
Jola is a full service wholesaler, dedicated to the channel. Our specialism is selling 4G internet access, M2M and IoT. We offer more cost-effective, manageable solutions to overcome bill shock.
To find out more…