Generating high-quality leads in great volume
Business owners and sales managers in the channel tell me that their biggest challenge right now is generating new business. To do this effectively, they need a constant flow of high-quality leads they can convert. In-house marketing teams have found lead generation tough during the pandemic, as so much has changed. As some markets have closed down completely, new opportunities have opened up elsewhere. Similarly, some traditional lead generation channels were cancelled and postponed, and new ways of engaging prospects emerged.
Successful lead generation comes from effective strategies, which are consistently delivered, measured and improved. Marketing is not something you can dip in and out of or continually change to deliver the next new idea. Rather, it is a constant flow of the right messaging to the right people at the right time, with a strong call to action that is swiftly followed up.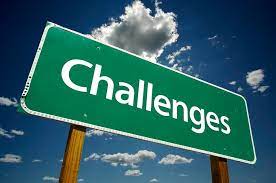 Delivering effective account-based marketing
Account-based marketing (ABM) is about sales and marketing collaborating to identify and convert key prospects into key accounts. A lot is being written about the subject, but in practice, much of what is being delivered is trial and error. One of the key challenges is activity. It takes a long time to cultivate online relationships, with a lot of engaging material and conversations at multiple layers of an organisation; it also needs a catalyst, an immediate need, which only you can deliver to tip the scales in your favour.
ABM lead generation comes from an effective multilayered strategy, engaging content and influencing the right people in their time of need. It needs to come from a desire to really understand a prospect from every department's perspective, obtaining a deep understanding of how they operate, how they buy, their key challenges and who you would need to influence to become part of their new supplier onboarding process. It takes time and a lot of effort to get to know the right people and processes. There is not a lot of software available to help you manage and monitor this, making the job extremely manual and in some cases very disjointed.
Securing enough budget
Without a dedicated department head fighting for budget annually with a strong plan, KPIs and ROI predictions, securing a marketing budget can be difficult. Many companies have no dedicated marketing budget, and as opportunities for marketing come up, they are considered on merit. It is challenging to plan a strategy for a constant flow of high-quality leads without a plan and associated budget.
If you want to build the value of your company, invest in sales and marketing. Jola invest in their own sales and marketing team to help partners grow profitable revenue streams from mobile data. To find out more, request our Partner Pack.