Voice and data companies can improve ARPU by supplying new products to loyal customers. Research shows that SMEs prefer to buy from existing suppliers, they trust. Until there is sufficient demand to justify investment in support, billing and marketing, the supplier will often partner with a specialist on an introduction and commission basis. Moving from a dealer to a reseller model provides better control and improved margins, however there are billing challenges.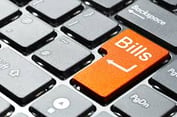 Billing
Billing can be especially problematic for IT companies that want to start reselling fixed, mobile and hosted telephony products. Alongside monthly service charges they will need to process monthly CDRs (Call Data Records), rating each call type and producing itemised bills and variable invoices. It can be difficult and risky to try and adapt existing in-house billing systems and purchasing and managing specialist billing software is not always feasible.
There are some good third-party billing products available, however the set-up fees, monthly standing charge and billing percentages mean the reseller often needs to take several orders before the margin covers the monthly cost of billing.
Bureau billing
Bureau billing provides cost-effective access to a billing platform supported by an experienced and knowledgeable billing team. You are not reliant on a single person, there is no need to hire specialists in-house and tariffs are managed for you. Support is provided for billing queries, reporting requirements and margin analysis.
JolaBilling
Jola is developing a fully managed white label billing solution for both Jola and non-Jola services, within the market-leading platform aBILLity. Our objective is to take the pain out of billing, without expensive in-house resource or excessive bureau fees. Our billing platform can be programmed to invoice any product you require and data can be pre-loaded. Our specialist team does the legwork for you; managing 'back office' processes to ensure customers are billed correctly and processes run smoothly. Our system provides real-time analysis and fraud prevention with a data export facility to common accounts software.
To find out more…