According to McKinsey, revenues from mobile data are set to increase dramatically in the next 7 years. Factors driving growth are the availability, speed and reliability of 4G, the trend of embedding data SIM cards into devices and the availability of cost-effective SIM-only packages on 30-day contracts.
UK SMEs are turning to their trusted IT and telecommunications suppliers for help sourcing mobile data SIMs. Management and control of data is becoming increasingly critical to avoid bill shock across growing estates.
Jola is one of the channel's fastest growing mobile data providers. The company is experienced in developing and managing portals for the channel and was the first to launch an innovative data management portal called Mobile Manager.
Mobile Manager is an online management portal for managing estates of mobile data SIMs. The portal communicates in real-time with Vodafone and O2 networks, enabling Jola partners to create customers, manage activations and control SIM swaps, bars, ceases and tariff changes.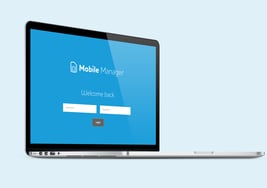 Mobile Manager gives partners complete control over their mobile data assets. In most cases end users don't want their mobile data SIMs to switch off when they reach capacity, but they also don't want to pay much higher out-of-bundle charges. With Mobile Manager, Jola partners can set up alerts to monitor usage limits per customer. They can automatically pause the SIM or use the overage protection facility to increase the data allowance. Mobile Manager is a white label portal with parent-child functionality, so partners can extend the portal to their own customers as if the software was their own.
Jola offers a range of 4G packages and fixed IP SIMs starting from around £7 per month. To find out more…