Definition of success
The financial rewards that come from being successful in business are of course important to most entrepreneurs. Other factors may be more personal, the satisfaction of creating a business and running it the way you have always felt businesses should be run, or providing complete customer satisfaction and an environment your team never want to leave.
Measuring success
Working in the business it may feel as if all is well, but verifiable data is required to confirm this. One of the best measures of success is profitability against plan. Understanding the peaks and troughs in revenues and analysing margin by product can help to identify cash cows and problem children within the product portfolio. Cash flow forecasting is a good measure to ensure the future financial success of the company.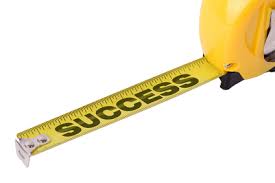 Successful verticals
Successful IT and Telecommunications companies find their niche and develop strong relationships with their customers by delivering exceptional service. Often they will specialise in solving key problems in vertical markets, perhaps by building on an early win. They tend to be in-tune with their customers and the first to be contacted when services and hardware need to be upgraded. Most are agile and flexible and will seek out likeminded suppliers, to meet requirements for services they do not currently offer.
Jola manages business success by the number of partners they help to grow sustainable, profitable recurring revenue streams from hosted telephony, mobile and internet connectivity solutions.
If you are looking for a new supplier to help your customers upgrade to hosted telephony or move to more cost-effective mobile data solutions with management portals and bill shock protection, contact Jola.