According to a recent survey conducted by Sage, 57% of employees say the availability of flexible working in their workplace is important to them. This is one of the many reasons more and more businesses are turning to the cloud.
Hiring, training and retaining good staff is not an easy task. If you can offer flexibility, you often get loyalty in return. There is a proven link between satisfied employees and satisfied customers.
Cloud-hosted applications like Office 365, accountancy packages such as Xero and CRM packages like SalesForce are all accessible remotely with a reliable internet connection.
With hosted telephony platforms such as JolaPhone, calls can be answered and transferred by employees remotely as if they were sat at their desk. Companies can offer more flexible working and route calls to remote workers. This is also useful in busy periods as an overflow, routing calls to part-time staff working from home to ensure call answer targets are met and fewer calls are missed.
Businesses continue to operate efficiently and can also offer flexibility to employees who need to work remotely or from home. They often feel more valued by the company and much more motivated to help grow the business as part of a team.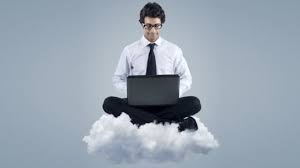 If you have customers looking for reliable internet connections to run cloud-hosted applications or need advice on the best hosted telephony package contact Jola.