In a crowded marketplace, building a great product is not enough to guarantee growth; you also need to invest in an effective go-to-market strategy.
Marketing is a diverse function composed of different processes and skillsets. Many marketing teams manage strategy, positioning, messaging, branding, advertising, online and social presence, as well as demand and lead generation. An effective go-to-market strategy takes advantage of all in-house skills and complements the skills of the sales team.
When launching a new product, you need to get yourself in front of your buyers and be disruptive. How can you find more buyers than your competition faster than they can, and how can you convert them more effectively?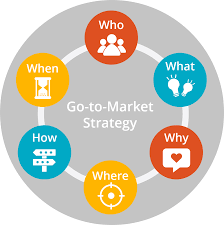 1 – Know your market
What does your target customer look like in terms of turnover, description and product set? How many target prospects are out there? Who is also targeting this audience? What are the common challenges that your solution uniquely resolves? How have you disrupted this market?
2 – Create compelling content
What would make your prospects engage with your content? How can you influence your decision-makers? How do you get to understand the challenges faced by your prospects and their buying process?
3 – Hot-button entry points
In what scenario would your prospect need a supplier like you? What process would they undergo to find you? How can you ensure you are part of this process? The more you can understand the buying habits of your prospects, the influencers and blockers within the account, the more successful you will be at identifying hot-button entry points.
Jola is an award-winning, channel-only supplier of business communications specialising in mobile data SIMs. We are a global eSIM MVNO providing innovative IoT and mobile data solutions to MSPs, ISPs, IT support companies and telecommunications resellers. We help partners with their go-to-market strategy for 4G data solutions. To find out more, request our Partner Pack.