When starting a new business venture, it is useful to consider your exit strategy, especially when building a business to sell. Many of our partners started their business with a view to sell it for a life-changing amount, in an agreed timeframe. By considering the types of business that are attractive to buyers, you are more likely to build a business that sells.
There are many qualities a potential buyer looks for in a business for sale such as;
A good spread of longstanding customers. Businesses with one large customer that makes up most of the revenue are riskier investments.
Loyal customers that order on a predictable and frequent cycle. Recurring revenue streams from a wide range of customers, on predictable contracts, with high margins are attractive.
Good quality financial information, showing which customers and products are profitable. Market data demonstrating future opportunities can also help.
A simple ownership structure is attractive. No one wants to deal with difficult shareholders with very different needs.
A flexible property position such as short leases are attractive. Requirements to sell a freehold property along with the business can complicate deals and put off potential investors.
A clean history of tax and regulatory compliance, if the seller wants to maximise entrepreneurs' relief by selling shares.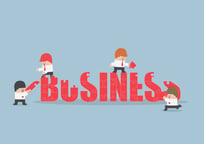 If you are building a business to sell and are looking for high quality internet connectivity, hosted voice or 4G solutions to increase ARPU, consider Jola.
Jola is a wholesale provider of calls, lines, mobile, hosted telephony, internet connectivity and 4G data to the channel. Besides traditional resellers and dealers, we target 8000+ UK IT support and data companies, trusted by their customers to deliver and support internal IT systems. We have adapted our approach to address the very specialised needs of this channel, providing marketing, pre-sales, billing and support. To find out more…