The opportunity
Demand for business internet connectivity in the UK is being driven by the availability of faster more reliable, fibre and Ethernet technologies. Leased line pricing has reduced by up to 50% in the last six months, helping to further fuel demand.
Companies are looking for faster, more reliable internet connectivity to access cloud-hosted applications such as CRM, accountancy and telephony applications. Cloud applications tend to be pay per seat per month and come without the investment in servers and internal management.
Businesses are looking to suppliers to advise them on what is available and expect the best possible price, smooth installations and excellent technical support. Are your customers coming to you for leased line quotes? If not, why not?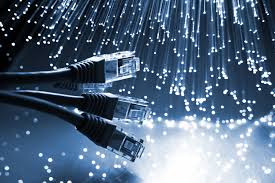 Who to partner with for leased lines?
IT and telecoms providers are looking for suppliers that can offer them the widest choice of carrier services at best possible pricing with tools to make quoting and ordering easy. They are looking for experienced providers who understand the carrier installation processes and potential barriers to sale, such as lead times, wayleave and excess construction charges. Who do you partner with for leased lines? Are they competitive? Do they offer a quick and easy quoting tool?
Quoting Tools
One tool which delivers best pricing from multiple suppliers displaying all technologies available in minutes is useful when quoting solutions. They are fast, accurate and easy to order from. You can quote customers on-site, during a meeting.
Jola
Jola is an experienced provider of internet connectivity to the channel. We have access to all the major carriers and have negotiated keen pricing. We offer both white label and commission-based partner programmes who all have access to our easy quoting and ordering tools. By entering a postcode into our leased line quoting tool, partners can see all available speeds and prices at that location and can email the quote to themselves in minutes.
To find out more….