For applications where it is critical to have a strong internet connection on the move, businesses choose multi-network roaming SIMs. These SIM cards have no preferred network, therefore always connect to the strongest 4G signal whether at home or abroad. They offer exceptional reliability and coverage but until recently have been difficult to manage and expensive to buy.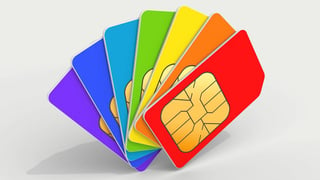 Is there such a thing as affordable, easy-to-manage multi-network roaming SIMs?
Yes, there are companies in the UK developing innovative products to address the individual needs of a wide range of industries across the public and private sector. Multi-network roaming SIMs are being used for anything from WiFi hotspots on trains and buses to recording and GPS tracking devices for haulage firms.
New entrants to the UK market are helping to increase competition and drive down the cost of 4G data with wholesale prices starting from as little as £7 per month.
Some suppliers are offering management and monitoring portals allowing you to measure usage, set-up alerts and add additional data as required.
To find out more about multi-network roaming SIMs contact Jola.