Given the quick spread of COVID-19 and restrictions on movement, our daily lives have required more time at home and more usage of data for work and leisure. Some of our customers working in sectors unable to trade during lockdown have been adversely affected.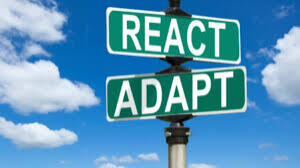 Resellers in our sector have experienced a slow-down in orders for core products, such as broadband and Ethernet, whilst others have seen an increase in 4G solutions for homeworkers, keyworkers and students.
An easy product for resellers to add to their portfolio to meet current demand for reliable internet connectivity, is 4G. Typical packages include a robust 4G router, with an external antenna and an unlimited data SIM. Most people don't appreciate how fast 4G is. 4G is on average three times faster than 3G and by adding an antenna, speeds can be increased ten-fold.
Some companies are also offering site surveys to recommend the best network signal strength and an installation service.
A good way to market these packages is to add them to your website and allow your customers to order them directly. You may wish to drive traffic to this web page by investing in online adverts and Google AdWords. In addition, you may wish to communicate the package to existing customers via email and telephone campaigns.
The best way to track the success of the campaign is to monitor traffic to your web page, investment in marketing, emails sent, calls made, responses received, and orders placed.
Jola is an award-winning, channel-only supplier of business communications, specialising in mobile data SIMs. We are a global eSIM MVNO, providing innovative IoT and mobile data solutions to MSPs, ISPs, IT Support companies and Telecommunications Resellers.
We are offering our partners a Robustel R1510 Wi-Fi router with a choice of SIM cards from Vodafone, O2, EE and Three. Unlimited SIMs are available, as well as external antennas, site surveys and installation services. We help partners to package offers to meet the current needs of their customer base easily and profitably. To find out more, request our Partner Pack.