The current climate has been a catalyst for change in the public sector and demand for 4G data, for home learners, delivery services and the NHS, is increasing.
4G solves a few key problems. It does not require an installation. In many cases, it is plug-and-play. The device comes out of the box and when switched on, automatically connects to the network and allows the user access to the internet. 4G can roam. Multi-network, un-steered variants are available which can connect to the strongest 4G signal in any location. It can easily be posted as a physical SIM card or installed into a device and posted to where it is required.
Home Learners
MSPs supporting local councils and private schools, colleges and universities are being asked for 4G devices to support home learning. Online learning materials are being distributed and online classes organised, often involving multiple students at once.
Delivery Services
Delivery services are in demand delivering essentials to those self-isolating. The Government is using local councils to deliver essentials boxes to those shielding. Supermarkets are increasing their deliveries to keep up with demand. All deliveries are being tracked via PDAs containing 4G SIM cards.
NHS
There is high demand from the NHS for 4G devices for healthcare workers visiting patients and ambulance crews updating patient records.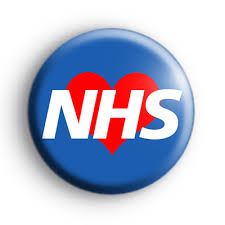 Jola is an award-winning, channel-only supplier of business communications, specialising in mobile data SIMs. We are a global eSIM MVNO, providing innovative IoT and mobile data solutions to MSPs, ISPs, IT Support companies and Telecommunications Resellers.
JolaMobile is our range of voice and data, data only and M2M/IoT SIMs packages to suit bespoke solutions in a range of sectors such as logistics and the public sector. We offer data products from all the carrier networks, managed in our easy management portal Mobile Manager.
To find out more, request our Partner Pack.