According to a recent report by Market Research Hub (MRH), the global Push-To-Talk market is due to grow 10.3% annually for the next eight years. Push to Talk (PTT) is a service that enables users to instantly communicate. Users activate this feature by pushing a button on a device.
Two-way walkie-talkie radio technology, frequently used by police officers, engineers, truckers and taxi drivers is being upgraded to 4G. This has created an opportunity for resellers, who are already familiar with selling 4G data solutions. However, suppliers are finding identifying the strongest 4G signal for each device challenging.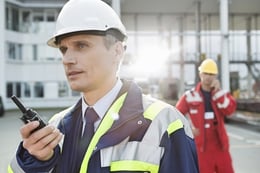 Jola provides a wide range of 4G data SIM packages, including cost-effective multi-network roaming packages, controlled within Mobile Manager. Our multi-network SIMs roam to the strongest signal in each area. Our white label management portal allows partners to place orders, manage SIMs, usage and alerts. Private APNs can add an extra layer of security.
To find out more about Jola and how we can help you with your 4G data requirements, request our partner pack.