So you run your own IT Support business, you are proud of the service you deliver and that you win new business mainly via recommendations. You are happy with your existing product range so why consider expanding it?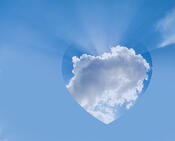 Reason 1 - Your best customer, who over the years has become a friend, relies on your ability to fix his IT problems and support his business. You are the first person he contacts when he is thinking of upgrading any of his technology from his home Internet connection to business phone system. He trusts your opinion and you don't want to let him run the risk of being let down by a third party. You source the kit and install it for him and he is now recommending you to others.
Reason 2 - You are being asked for recommendations for Internet services or hosted phone systems from third parties and when they go down you are still the people they call even though you don't support these services and can't diagnose and fix the fault directly. You decide to upgrade the Internet connection or take over the support of the phone system so you can take back control and continue the high levels of support you are used to.
Reason 3 - You recommended the brand and models of desktops, the office software and the office hardware so it is not such a leap to also source the Internet services, router and phone system. You can integrate the phone system with the software installed to make life easier for your clients who can have callers data popped onto their screens as they take a call. You can cut your customers phone bill in half and enhance the service you offer with monitoring software.
If you are interested in finding a Partner you can work with to provide Internet and Cloud-hosted services research Jola or click the link below: