Resellers are established businesses and brands in their own right and want to partner with companies who respect this. They want to retain complete control over the customer experience, from first touch to final installation and they want to feel that their business is a priority.
They are essentially looking for suppliers who can provide completely white label materials, portals and processes, so they can display their own brand from the first quote to the final invoice.
Control
Resellers looking to supply white label broadband and Ethernet look for an aggregated pricing tool showing multi-carrier services, multiple technologies, speed options and contract terms. They want to be on-site with their customer with a portal they can access and enter minimal information, to get detailed quotes in minutes.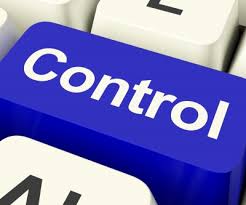 Equally important is the quote building and ordering platform. One portal to show all pricing is useful and the ability to build multiple solutions in one quote. For example, a phone line, broadband, phone system, numbers, options and SIMs in one document.
Once the order is signed, resellers want regular updates to keep their customers in the loop. They want the ability to provision services and make changes for customers instantly. They want routers to be pre-configured, handsets to be plug and play and installations to go to plan. They want instant access to guides and materials as required.
Resellers selling SIMs want access to be able to minimise cost for their customers and maximise margins for their business. They need to be able to activate, suspend, set-up customer alerts and add bolt-ons themselves.
Jola is a channel-only company who aims to provide the widest range of internet connectivity and telephony services at the best possible pricing. We continually develop our portals, platforms and processes with white labelling in mind. For resellers who don't have their own support departments or billing system we also offer white label billing and support. To find out more…