Market Liberalisation
Liberalisation of the UK communications market was a journey that began in the early 1980s with very small steps in to an exciting unknown. You could pick from a range of times in the early 1980s when the UK comms channel came in to being. There was no big bang and no-one fired a starting pistol. It was a funny old time at British Telecom, only a few years prior they were called Post Office Telecommunications and their name was not shortened to BT until 1991. Staff at BT at the time (250,000) were mostly ex-civil servants who were employed at a time when the Postmaster General had a seat in the Cabinet. It was happening a bit too fast for many; not only had the name changed but the market had begun a phased programme of liberalisation in 1981. In 1982, a licence was granted to Cable & Wireless to run a public telecommunications network through its subsidiary, Mercury Communications. And then the company was privatised in 1984.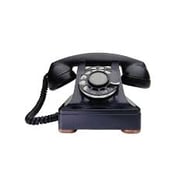 The 80s
1984 was the year that I started my career in the telecommunications industry, selling analog voice multiplexors to the banking and foreign exchange sectors. Then during ten fantastic years with Mercury I witnessed the disruption caused by the first alternative switched network in May 1986, the introduction of ISDN, smart boxes, paging, Centrex, Mercury One2One, CPS and dial-up Internet access.
The 90s
By the mid-1990s it became clear that rapid innovation caused by the rate of change in microchip processing power was outstripping the Telcos' ability to productise. Simply, networks and phone systems (which by then were merely a bunch of computers themselves) were getting faster and smaller but with 2-3 year product development cycles Telcos could not address the needs of their customers quickly enough. Furthermore they were not able to move fast enough to take advantage of productivity innovations themselves (C&W staff were still using ICL terminals when I left to start my own ISP in 1996) and their high overheads meant they could not afford to address anything but the largest average order values.
This created a wonderful opportunity for the channel.
Resellers and dealers flooded into the middle business market with hungry enthusiastic salespeople and innovative, cost-efficient product offerings. Today, 80% of telephone systems and around 60% of connectivity is purchased from the channel made up of business telecommunications and IT companies.
For the savvy entrepreneur it is relatively easy to build a recession-proof business in communications. They focus on establishing a bedrock of recurring revenue which helps to smooth out cyclical trends in capital expenditure.
Today
Interested parties have been evangelising convergence and the Cloud for many years but the final element required to kick this curve off has only now started to emerge. Cheap, fast, reliable, business-grade connectivity is here in the form of Fibre to the Cabinet and a variety of localised Ethernet build-outs. Whereas only a few years ago a handful of carriers dominated the leased line market there are now at least 50 serious operators providing connectivity to businesses.
Before the end of the decade Ethernet will have replaced most broadband lines and the majority of the 9m ISDN channels in the UK business market will have migrated to Ethernet or 4G. Hosted voice will be first choice over PBXs and SIP will have replaced CPS. Desktop applications will be served from the cloud.
Customer demand usually lags technical innovation so there really is no need to panic. You may want to ensure you are ready when the time comes and you have a plan to upgrade your customers.

Jola help IT Support and telecommunications companies to upgrade their customers' connectivity and telephony. Click here to find out more about their partner programme.