Is this you?
I started a local IT support company supplying cabling and PC support to local SMEs. I now have a nice little business with several hundred customers. I operate mainly within a couple of hours drive of the office but I will go farther afield if required and for the right size job. A lot of my income comes from one-off projects but I have a reasonable base of customers that pay me monthly to support their office IT. I am always looking for more of this kind of recurring income business.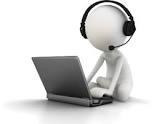 New revenue streams for IT support companies
I am experimenting with some desktop cloud products and have even looked at taking on a hosted telephony product as there is clearly a demand for it. Connectivity and security seem to be issues for my customers when they are considering moving applications and data into 'the cloud' but I don't really have much experience in this area.I am always looking for more products to sell into my customer base but I don't want to risk anything that would put a strain on the relationship for what is often only a modest commission.
By owning the connectivity I have more control over problem identification and resolution of IT issues. I also see that as the connectivity supplier I would be the first inline to support any IP applications such as hosted desktop and hosted telephony.
Who could I partner with for these services?
Jola are a business communications supplier that specialises in supporting IT Support and telecommunications companies. We have over 15 years' experience working with partners helping them to grow their business with recurring revenues from connectivity. Our objectives are to help you find the right solution for your customers and to help you grow your business with new business.
We operate both dealer and reseller models depending on whether you want to invoice the customers or want us to. We have some unique products and we have access to every network operator at incredibly competitive prices.
Want to find out more?