About recruitment agents
Recruitment agents like many other businesses are under pressure to be competitive. They need to communicate effectively with both recruiters and applicants to ensure they have a pipeline of vacancies to fill and good applicants to choose from. Good recruiters have a great understanding of the businesses they recruit for and the industry they work in. They have to have not only an indepth understanding of the role but also the culture of the company in order to select the type of applicants that would excel in the environment. Recruitment agents tend to recruit natural sales people with great people skills who can both sell in candidates and roles where they see a good fit.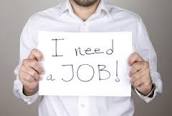 How technology has changed their processes
As technologies have evolved so have the advertising and communication techniques of recruitment agents. At one time applicants used to fill in application forms by hand, were tested on key skills and interviewed face to face, much of this process has gone online.
At the same time jobs are now widely advertised on the internet and head hunters regularly use social media sites to find the right candidates in similar roles elsewhere.
How can superfast fibre benefit recruitment agents?
By upgrading to superfast fibre broadband recruitment agents have access to a wider range of IP applications such as web management software allowing them to manage their own vacancies on their own website and third party sites and advertise vacancies using social media such as LinkedIn.
Voice and video applications have reduced phone bills by up to 50% replacing ISDN lines and free standard UK and mobile calls.
Do you have recruitment agents in your base?
If so how do you respond to requests for help with Internet connectivity? If you are an IT support company could you benefit from owning the IP connection? If you are looking to help your customers upgrade their Internet connection partner with Jola. We are experts in connectivity and can tell you what is available at each location from each of the major carriers at what cost. We can even tell if funding is available to help pay for the upgrade.
Want to know more?