This is a question many small businesses are asking their communications providers. Many already sell 4G solutions, packaged for SMEs.
Small businesses are often early adopters when it comes to using the latest technologies, out of necessity. Few are keen to invest in upfront payments when it comes to financing business communications, so packages with no upfront costs are attractive.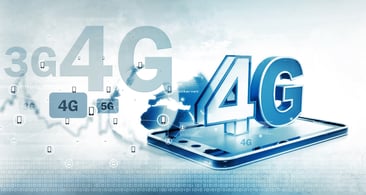 4G presents many opportunities for small businesses. It is widely available and, in many locations, offers faster speeds. 4G routers are plug-and-play and can be up and running within 24 hours. Traditionally the downside has been usage. Businesses needed to remain under their monthly data allowance to avoid high, data overage charges every month. Jola solves this problem with their no bill shock guarantee.
Jola partners are selling managed 4G router packages to SMEs with temporary offices and pop up retail stands, They are packaging 4G routers with primary circuits for pre-Ethernet and back-up solutions, as required.
Jola is a wholesale provider of internet connectivity, hosted telephony, specialising in 4G data solutions. To find out more, request our partner pack.